The Future of Smart Living: Seamless Vehicle Integration in Smart Homes
Every year, the IFA, the largest consumer electronics fair, becomes the global epicenter of technological innovation, with a particular focus on home appliance technology. It serves as a hub for tech trends and innovations where we engage in conversations with numerous creative minds, visionary engineers, and industry-leading companies.
During our time at the TUYA Day event, we had the opportunity to learn from the best in the field and share our own vision around IoT and connected mobility:
After this exciting fair and a thorough analysis of the emerging smart home trends, we've come to realize the growing emphasis on energy efficiency and ESG (Environmental, Social, and Governance) initiatives within the smart home platforms and their respective applications. However, as our primary focus remains on mobility, we couldn't help but notice a significant gap within these smart home ecosystems, a gap that directly affects the end-user experience.
One of the most persistent challenges faced by smart home companies is the requirement for end-users to manage multiple connected devices through separate applications, the "one-app" problem. Post-IFA, we've observed an encouraging development in the form of "Matter," emerging as the primary ecosystem and universal protocol for interconnecting all smart home devices. Key industry players, including Nordic, Samsung, Haier, Texas Instruments, Apple, TUYA, and more, are actively integrating Matter protocol to ensure seamless interoperability across smart home products.
Matter is indeed solving the long-standing "one-app" problem we discussed earlier. But there's more to the story. Let's take a step back in time and rekindle the conversation about the very concept of a Smart Home.
Connecting vehicles with smart homes: Unlocking the added value
The concept of Smart Home has been evolving rapidly over the past decade. With these futuristic residences equipped with an incredible array of connected devices that give all the users the capability to control and manage their appliances, lighting systems, thermostats…remotely through mobile applications. However, most smart home solutions have primarily focused on automation and comfort within the home itself, leaving a crucial element out of these ecosystems: personal vehicles.
Isn't your car or motorbike part of your home? You park it in the same building that you live, and you use it to move from your HOME to any other place and also to arrive to your HOME. Then with these perspective and being fully pragmatic: YES, it is.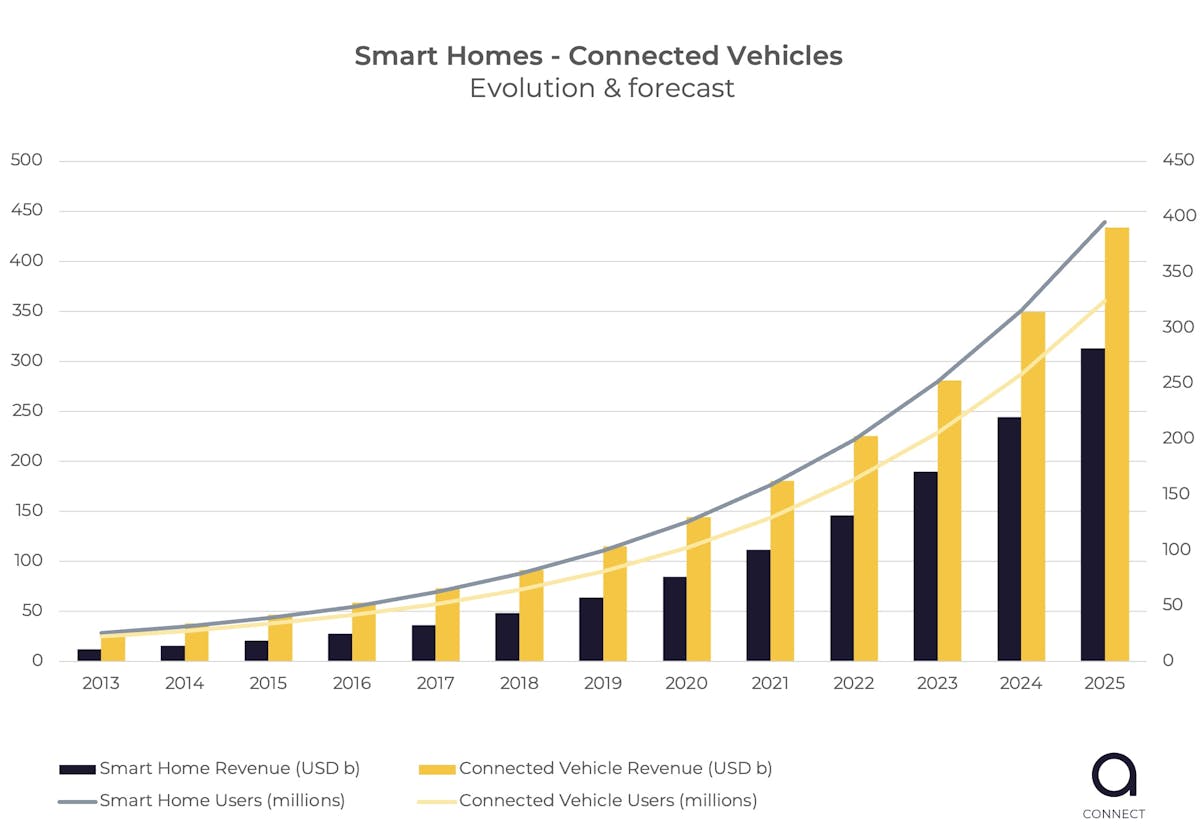 Figure 1. Smart homes and connected vehicles evolution. Source: astara Connect*.
Why should we connect our vehicles to Smart Home Apps?
The integration of the personal vehicles, such as cars, motorbikes or electric bikes into the Smart Home applications could add significant value to users lives. The possibilities adding your car into the smart home ecosystem will open up a whole new range of opportunities for end users and also for the developers. And currently we cant even imagine what level of automation we could achieve by adding other mobility-related services.
Here are some key reasons to consider these integrations:
Efficient Transportation Management: One of the biggest benefits would be the ability to manage and control your vehicle from the same app that manages your home. Users could check the fuel or charging status, schedule charging times, precondition the vehicles interior before a trip and receive real-time maintenance reminders. This would simplify mobility management and ensure that the vehicle is always ready to use.
Enhanced security: Integrating vehicles into a smart home network could also enhance the security for you and your family. For example, the APP could provide notifications if suspicious activity has been detected around the vehicle or if there is a theft attempt. Moreover in emergency situations like traffic accidents, the APP could automatically send alerts to the emergency services or contacts.
Energy Efficiency: Synchronizing energy management between the home and your vehicles will optimize your energy consumption. Users could program vehicle charging during off-peak hours reducing charging costs and easing the load on the electrical grid. Also knowing the real state of health of your battery and playing with the changes of the weather as cold environments are well known for discharging the batteries. This way your charger, your battery health, the weather and the off-peak hours will make a real smart charging system.
Greater Convenience: Convenience is a fundamental aspect of smart homes. The app could anticipate users needs by detecting their vehicles location or the time of the day automatically adjusting the vehicles interior temperature, lighting and other customized settings before the user enters the vehicle.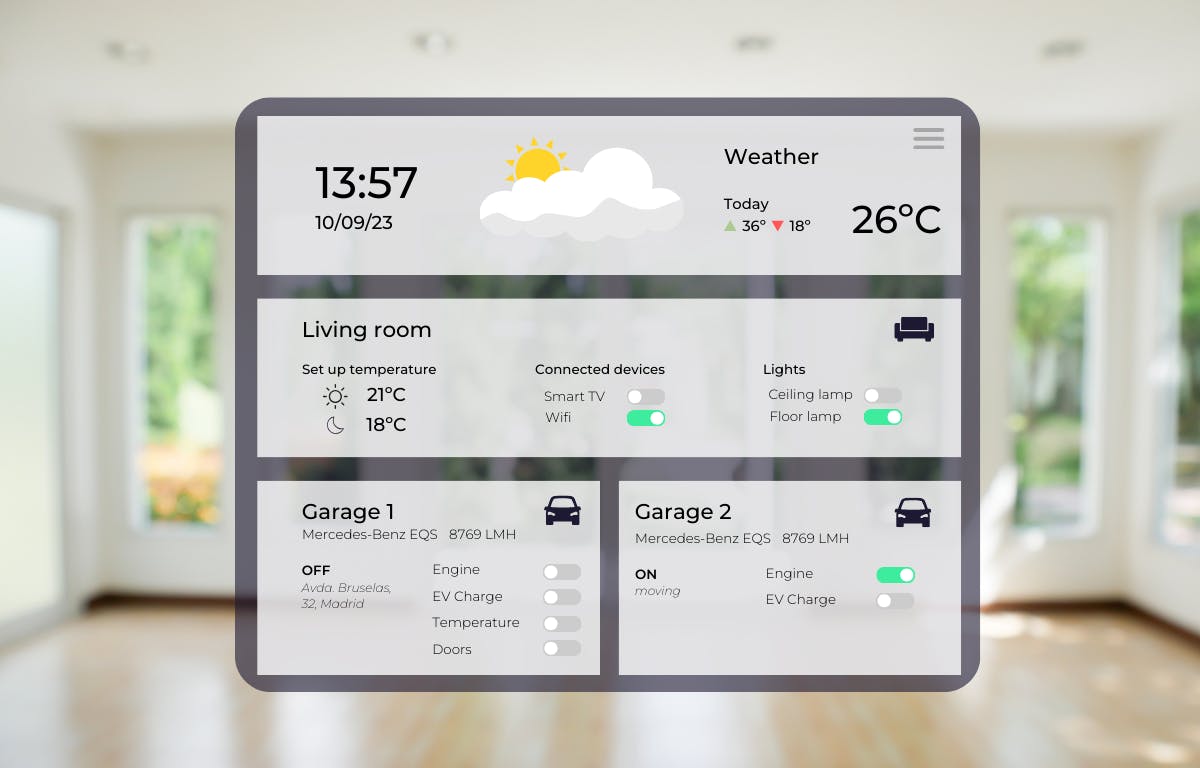 Image 1. Interpretation of a smart home ecosystem including connection to vehicle. Source: astara Connect.
After talking with many product developers and smart homes engineers their main issue was that they knew a lot about home appliances, but nothing about the vehicles, they always say that they are not mobility professionals.
Cruising Towards a Smarter Tomorrow: The Road Ahead for Smart Homes and Connected Vehicles
At this point is where astara Connect can help your company, product or ecosystem. After these words you can understand where is this going to end.
We offer the chance to fill the HUGE gap we talked about at the beginning; users want to automate smart home scenes using their vehicle, they don't want to have multiple notifications from multiple APPs. They want to use their ONE-App for all and manage their car, know where is it, do the car maintenance and operate the robot vacuum cleaner and AC from the same place, from the same APP.
The synergy between smart homes and connected vehicles opens up a world of possibilities for both end-users and developers. As the smart home landscape evolves, bridging the gap between home automation and mobility has become more than just a trend — it's a necessity. The future of convenience, efficiency, and security lies in the seamless integration of these two vital aspects of modern life.
We invite you to embrace this exciting journey towards a smarter and more connected future, where your smart home truly becomes an extension of your daily life.
The era of truly smart living is upon us, and the possibilities are endless. Will you be at the forefront of this transformative journey with us? The answer is in your hands. Let's connect!
------------
References
*Figure 1:
Global Smart Home Market Size, Share & Trends Analysis Report by Device Type, Application, End-User, Regional Outlook, Competitive Strategies, and Forecasts, 2022-2028" de Grand View Research.
Global Smart Home Market 2022-2028: Trends, Segmentation, Analysis and Forecast" de MarketsandMarkets.
Global Smart Home Market 2022-2027: Industry Analysis, Size, Share, Growth, Trends, and Forecasts" de ResearchAndMarkets.